VISUALIZE
Regular price
$14.99 USD
Sale price
$12.99 USD
Unit price
per
Sale
Sold out
TRI-LINE CONNECT- (3 Golf Ball Markers Included) Link 3+ Markers Together & Line A Full Sleeve Of Golf Balls At The Same Time. Don't Waste Time At Home or On The Course.

THE VISUALIZE FOCAL POINT - The Focal Point, Scientifically Located Optimally, Makes It Easier To Match The Center Of The Ball To The Center Of The Putter, And Tee Shot. Aim Small, Miss Small.

VISUALIZE MIRROR –The Golf Marker Lines On The Bottom And The Top Of The Golf Ball Marker Stencil Are Mirrored, Creating The Illusion Of Connected Lines. This Enables You To Get Feedback (watch The Wiggles) To See How The Putts Are Hit. This Is Especially Effective On The Practice Green. Golf Ball Alignment Marking Tool Allows For Better Aim And Alignment On The Tee Box.

VISUALIZE TEE SHOT ALIGNMENT - Turn The Tri-line Golf Ball Stamp Lines Perpendicular To The Target Line To Give Yourself The Best Chance To Start On Target. Control What You Can Before The Swing!

HELP THE OWLS – A Portion Of Each Purchase Of Visualize On-course Golf Accessories Goes Straight To Help The Owls Of The Owls Trust!
Share
View full details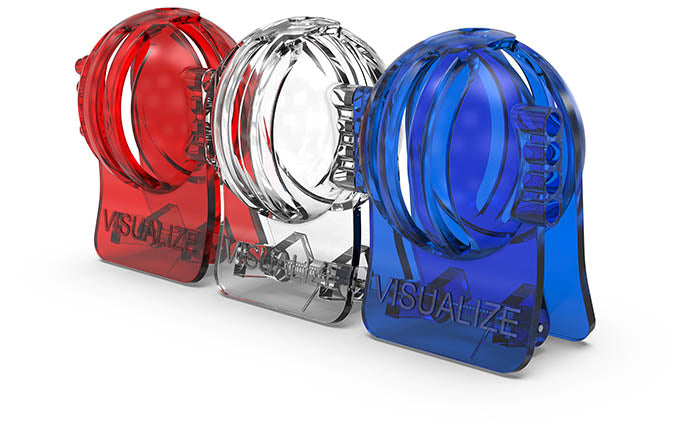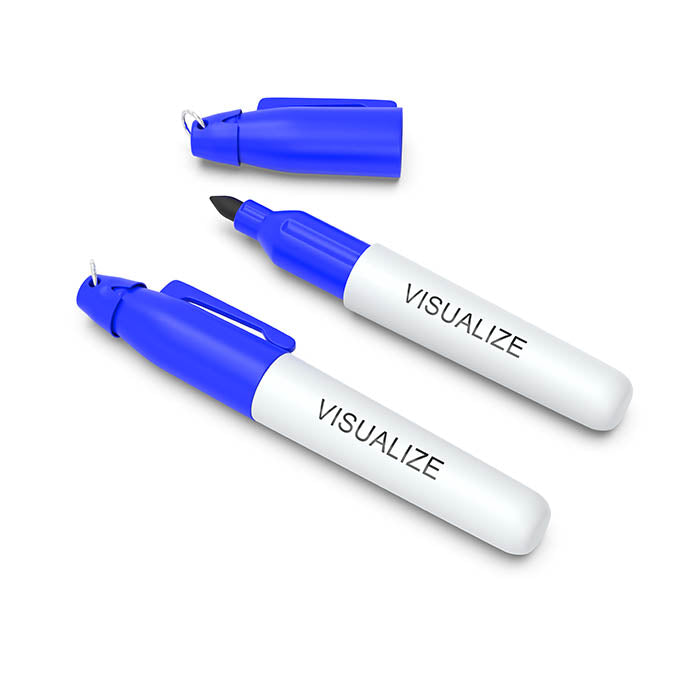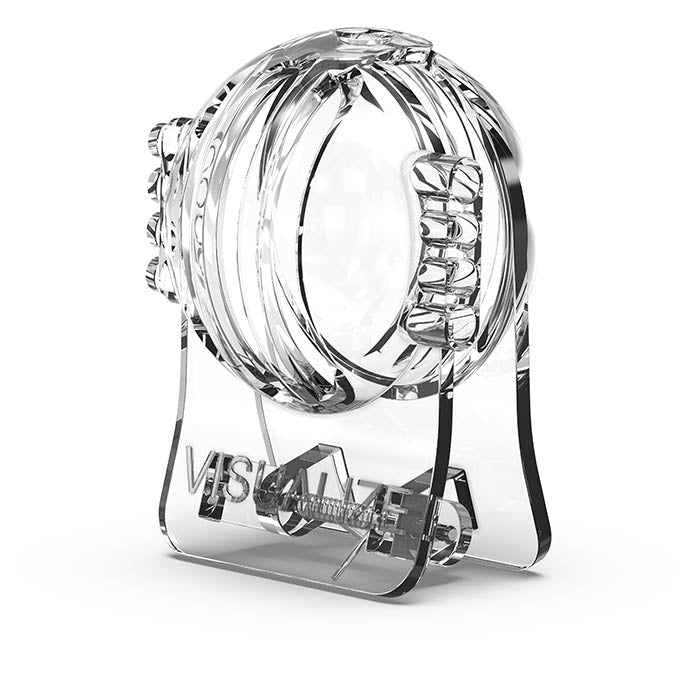 I think it'll improve your putting
I've been drawing a single line on my ball for putting for about 20 years now. I have to say, the three lines (I'm not trying to rip off CWay here, I just use three black lines) makes way more of a difference than I thought it would. I feel like I can see the actual line better while lining it up behind, but also while addressing the ball. Solid buy, would recommend. Felt pens that come with it were pretty dried out already, but I never had any intention on really using those anyway
Great Alignment
I was looking for a 3 line stencil for my golf ball so that I could replicate the CAllaway Triple Track on the balls that I use. Surprisingly, there weren't that many out there. There's a lot of stencils for single lines, funky designs, etc. The reason that I wanted the 3 line stencil is that I put 3 lines on my putter (Evnroll ER2), similar to the Odyssey ones. This product makes lining up the ball and putter very precise. You can easily tell if you are not aligned because the lines on the ball and putter will not be continuous. People say that lining up the ball takes more time and slows the game down. I disagree since I line my ball up while I'm waiting for my partners to finish up. I also take fewer putts ;). Awesome product but could be even awesomer by making the lines just a bit wider so I can get my Sharpie in there a bit easier.
ANSWERS SO SOME COMMON QUESTIONS
Is there a warranty?

All VISUALIZE products are covered by a 30-day guarantee, but will assist to make sure you are satisfied with your purchase.
Will this actually help, as I am buying as a gift?

There are several ways that this tool will help your favorite golfer. The markings will help with identification. But the real help will be with making more putts with the three-line alignment. It also helps align off the tee box. A great gift, and helpful.
Where can I get help with any questions or issues?

VISUALIZE prides ourselves on our customer service. You can always reach out to us and we'll do our best to answer your questions and concerns, and to fix any errors or issues.