VISUALIZE SPORTS
Regular price
$299.95 USD
Sale price
$99.99 USD
Unit price
per
Sale
Sold out
The VISUALIZE Mantle Golf Belt is a great accessory for golfers who are looking for both style and function on the course. Its adjustable waist belt fits most sizes, making it a versatile option for both men and women. The strap is made of high-quality materials and is twice as thick as traditional cloth golf belts, ensuring durability and longevity. The hand-painted Owl belt buckle is unique and adds a touch of personality to any outfit.
In addition to its great looks and durability, the Mantle Golf Belt is easy to wear and can be combined with a variety of clothing styles. Whether you're wearing jeans, khakis, shorts, or long pants, this casual ratchet belt is versatile and can be easily combined with your outfit.
Furthermore, a portion of each purchase of the Mantle Golf Belt goes to THE OWLS TRUST, supporting the partnership between golf and nature. This golf belt comes in six different colors and is packaged in gift-ready packaging, making it a great gift option for the golfer in your life. With its laser-etched, hand-painted Owl buckle, the VISUALIZE Mantle Golf Belt is a stylish and functional accessory that golfers are sure to love.


ADJUSTABLE BELT - Great looking golf Belt for Men and Women. Adjustable waist belt to from 20"-50". (50" x 1.5" x 1/8")

HIGH QUALITY - Our Web belt is made of excellent quality materials which makes it a durable belt. Extra Strength Strap is twice as thick as many of the other traditional cloth golf belts on the market. The nickel-alloy buckle is resistant to sweat and wear on the course.

UNIQUE BELT - Hand Painted Owl Belt Buckle, unique and cool for mens fashion and women too! Also, Junior Golf Belt

EASY TO WEAR AND COMBINE - This golf belt buckle can be easily wear and combine with any type of clothe and style. Suitable for jeans, khakis, shorts and long pants. The availability in colors makes the casual ratchet belt easy to combine.

A PERCENTAGE OF YOUR PURCHASE GO TO "THE OWLS TRUST" - VISUALIZE Supports the partnership between Golf and Nature. Some $ goes to THE OWLS TRUST.
Share
View full details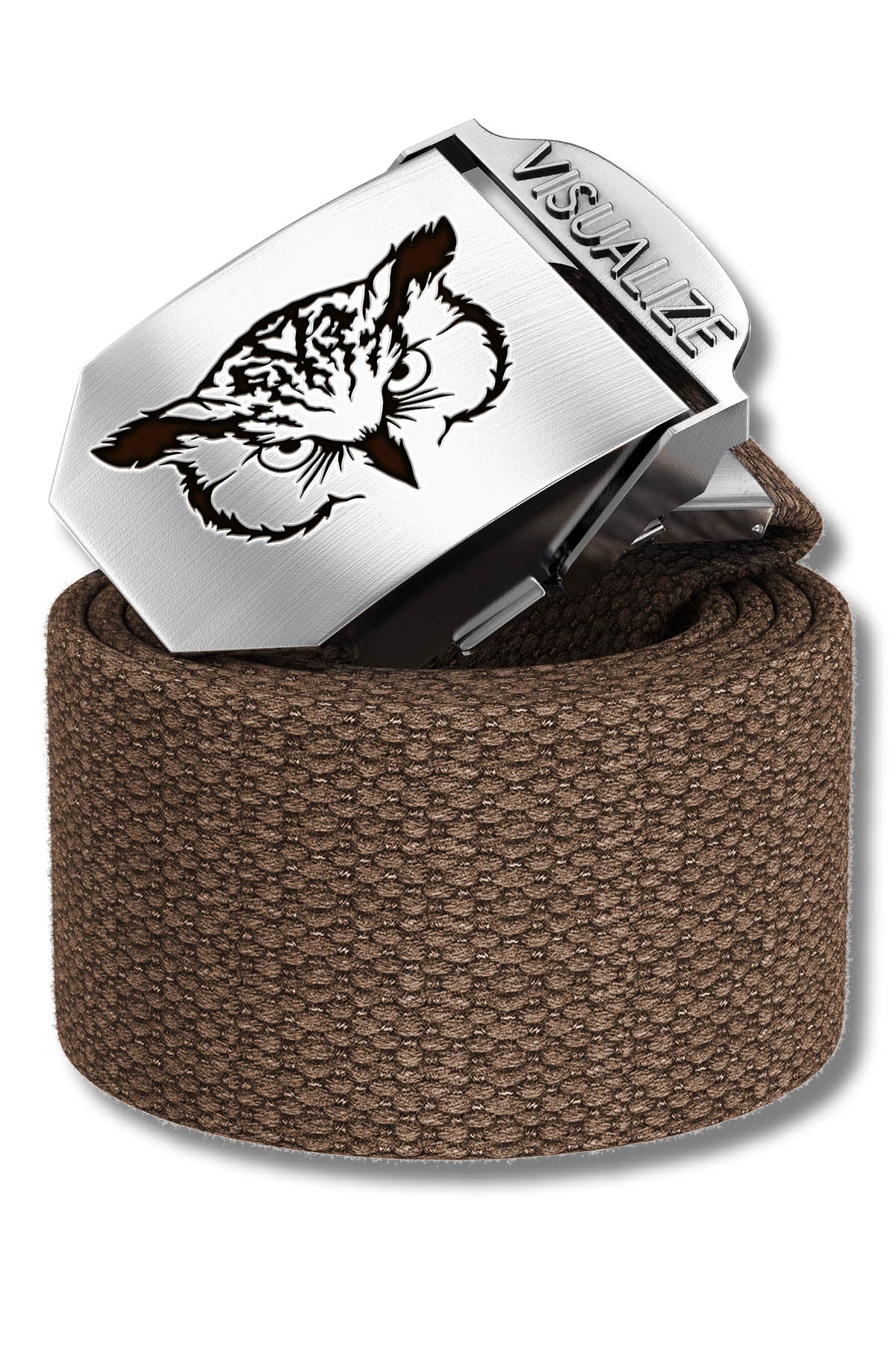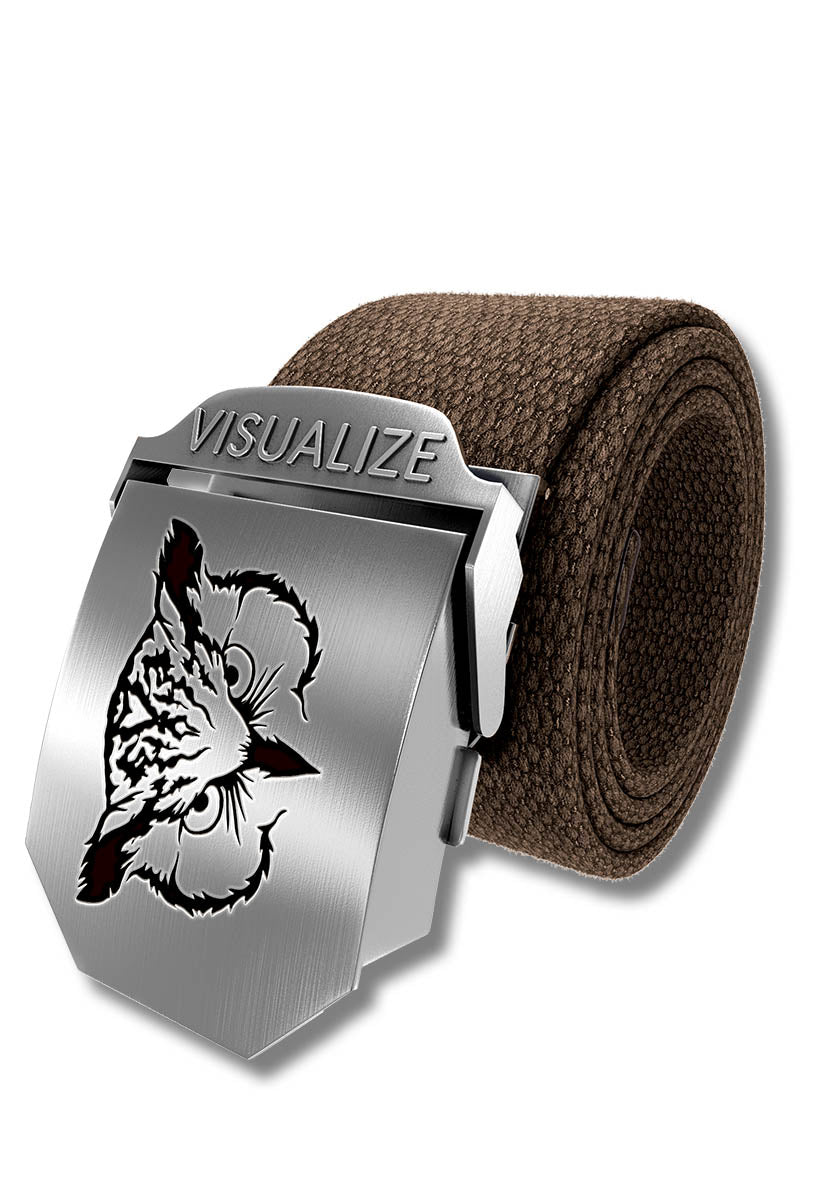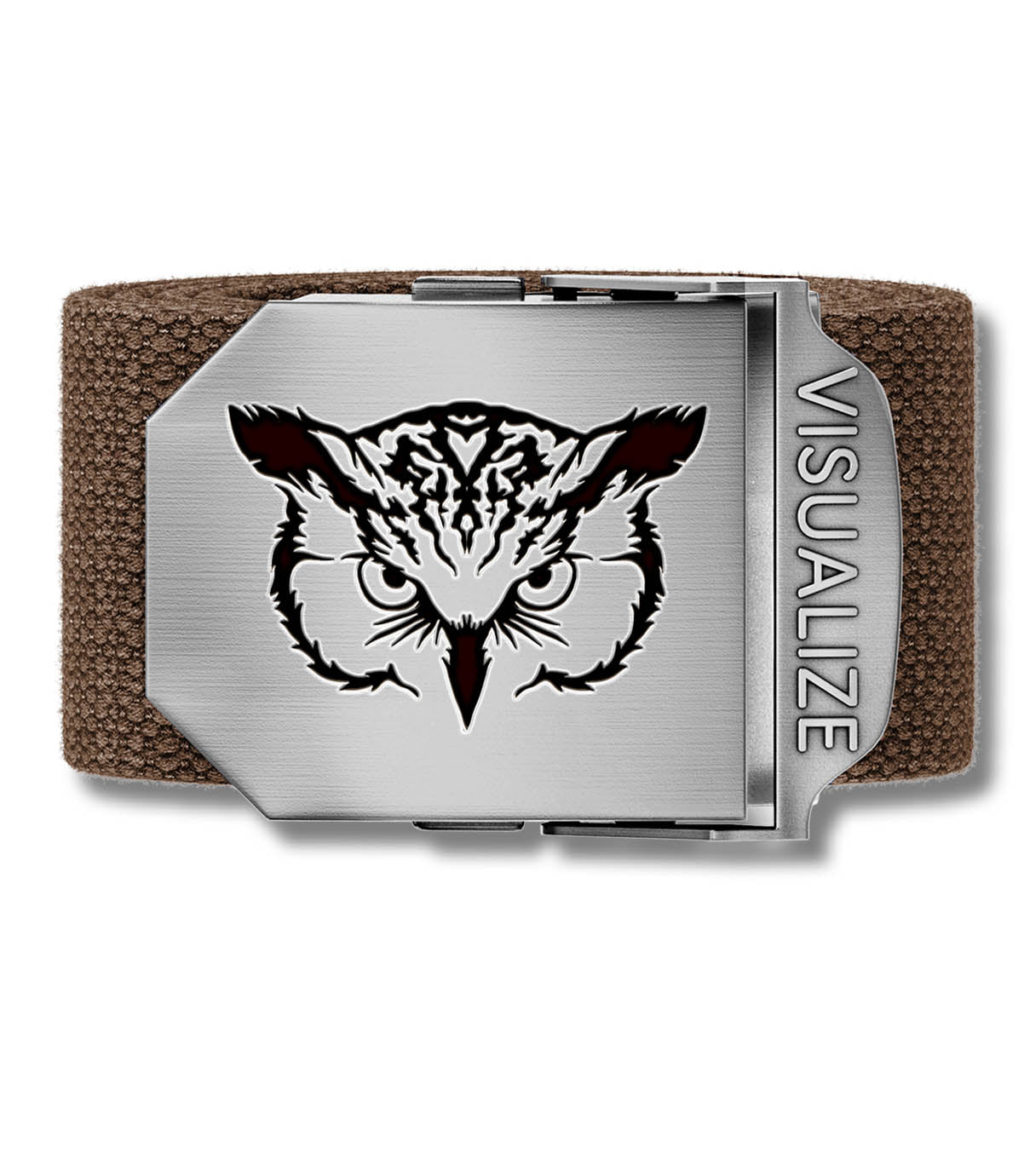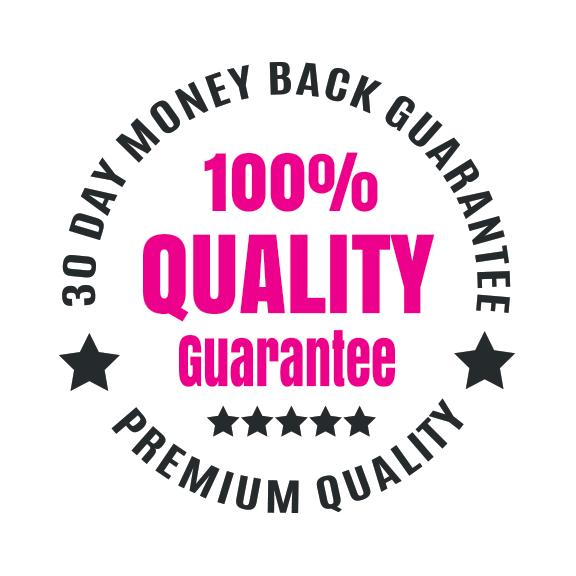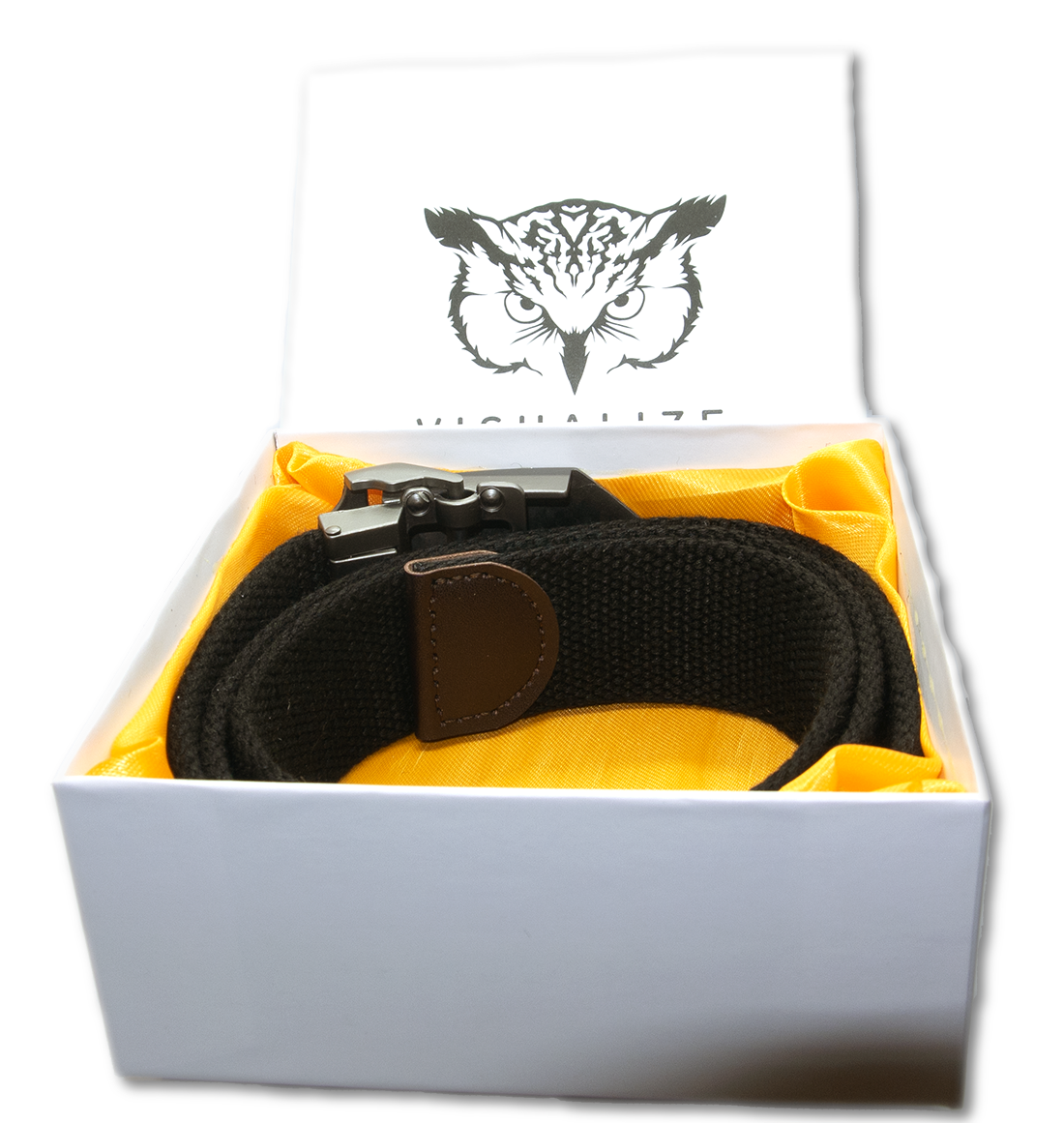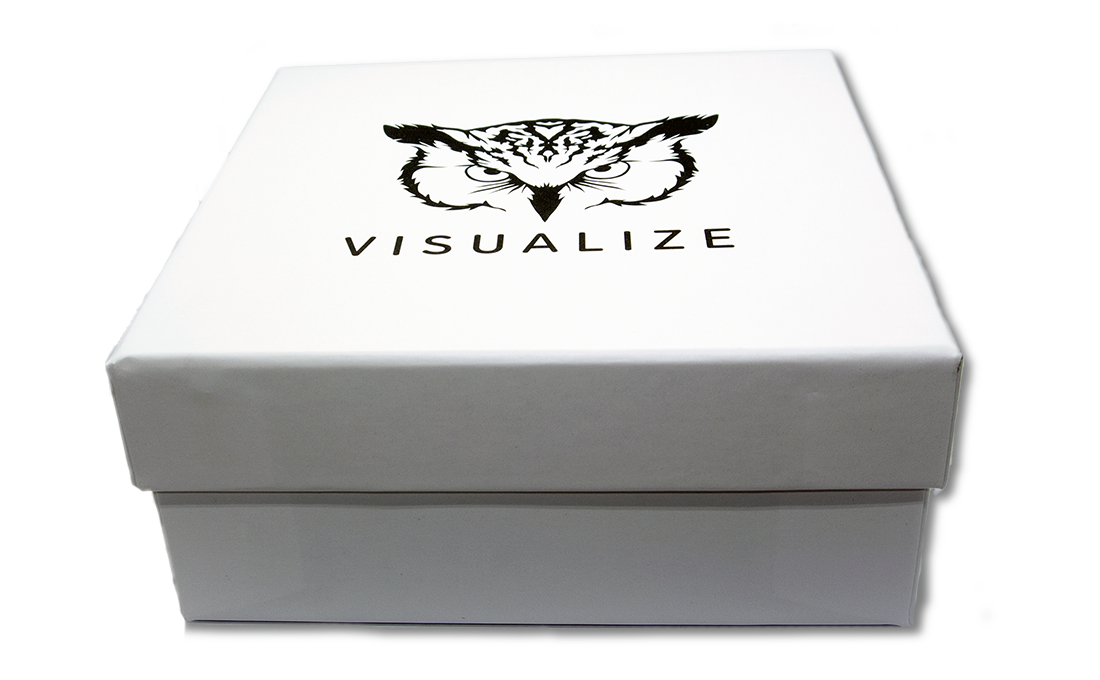 ANSWERS SO SOME COMMON QUESTIONS
Is there a warranty?

All VISUALIZE products are covered by a 30-day guarantee, but will assist to make sure you are satisfied with your purchase.
Will this actually help, as I am buying as a gift?

There are several ways that this tool will help your favorite golfer. The markings will help with identification. But the real help will be with making more putts with the three-line alignment. It also helps align off the tee box. A great gift, and helpful.
Where can I get help with any questions or issues?

VISUALIZE prides ourselves on our customer service. You can always reach out to us and we'll do our best to answer your questions and concerns, and to fix any errors or issues.